Thames Heritage Boat Museum
The first Thames river launches were propelled by steam, then during the 1880's electric motors and electric charging facilities were being used, however by the early 20th century Internal Combustion engines became the dominant engine for most river launches. Surviving steam launches were converted to use the more convenient petrol engine. Salters large passenger steamers however continued using steam machinery until the late 1950's.
The Tamesis Trust has been established to build and manage a Heritage Boat Museum at Beale Park near Pangbourne. The museum will exhibit historic steam launches and motor boats afloat and on static display, plus examples of the different types of machinery used for mechanical propulsion from the early 1800's. There will be explanations about the dramatic development of boat building which occurred during the 19th century but has now virtually disappeared; the history of the navigation, how this was managed and has changed so much since the early 1800's
If you like the idea of a Museum devoted to the history of Thames river boat developments during the last 200 years, and would like to help take this exciting project to fruition, please consider making a donation.
2018 - Beale Park Trustees revoke the Heritage Boat Museum agreement
This is very disappointing and most upsetting. The Tamesis Trustees have had several meetings with the Beale Park Trustees about the written museum agreement but sadly the park trustees have decided to break the agreement. This issue has been raised with the park by our patron Richard Benyon (local MP) but without resolve. We are now seeking advice from the Charity Commission since public funds have been raised and spent on the basis of this HoT agreement. A Heritage Boat museum is still a worthwhile project but we will now have to look at other possibilities.
2017 - the museum plans have been approved.
West Berkshire planners approved the museum design plans on Sept 2017. For details and full plans click here
Below are images from a 3D animation walk around of the proposed museum. Note that the contents shown, are only representative - also we intend that there will be far more exhibits than those shown on these pictures,
| | |
| --- | --- |
| | |
| Arial view from the font with the roof removed | Arial view from rear with the roof removed |
| | |
| Front aspect showing entrance ramp and balcony | Internal view from the back of the wetdock under the mezzanine floor |
A 3D video concept design of the proposed Museum; the video does not show the balcony - click on picture to start.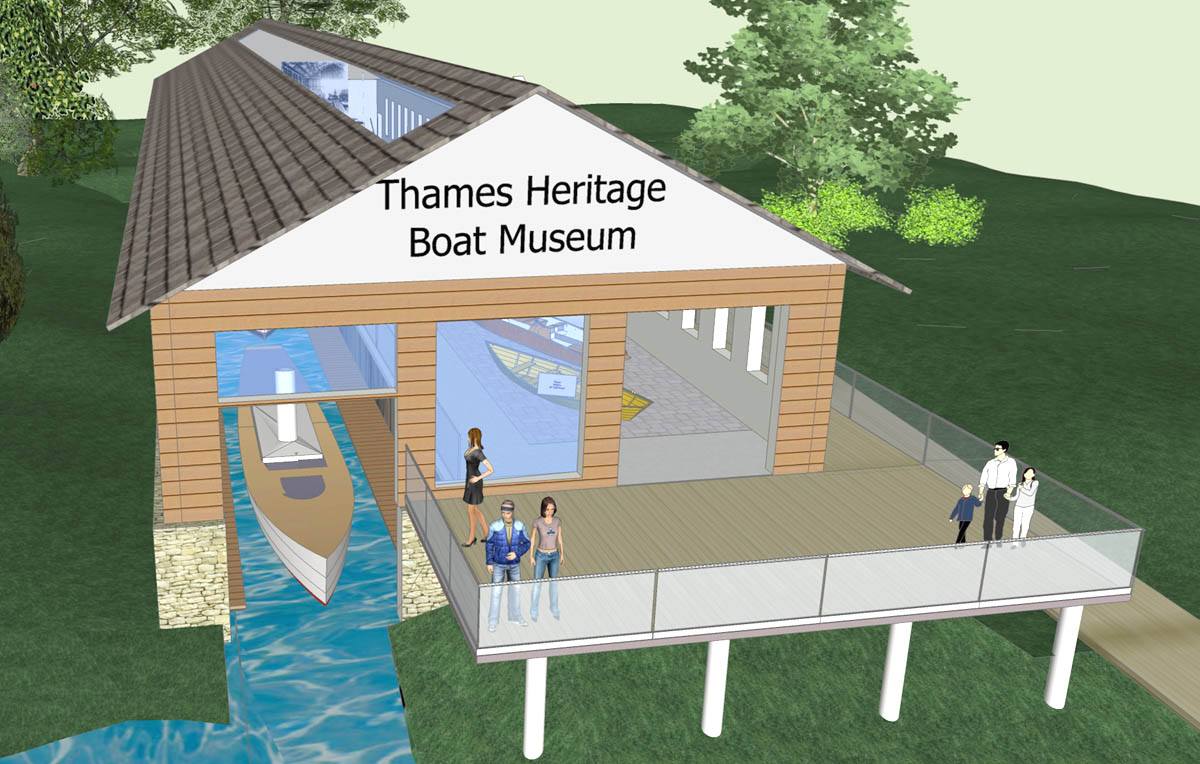 The sketch plan below of the museum showing the layout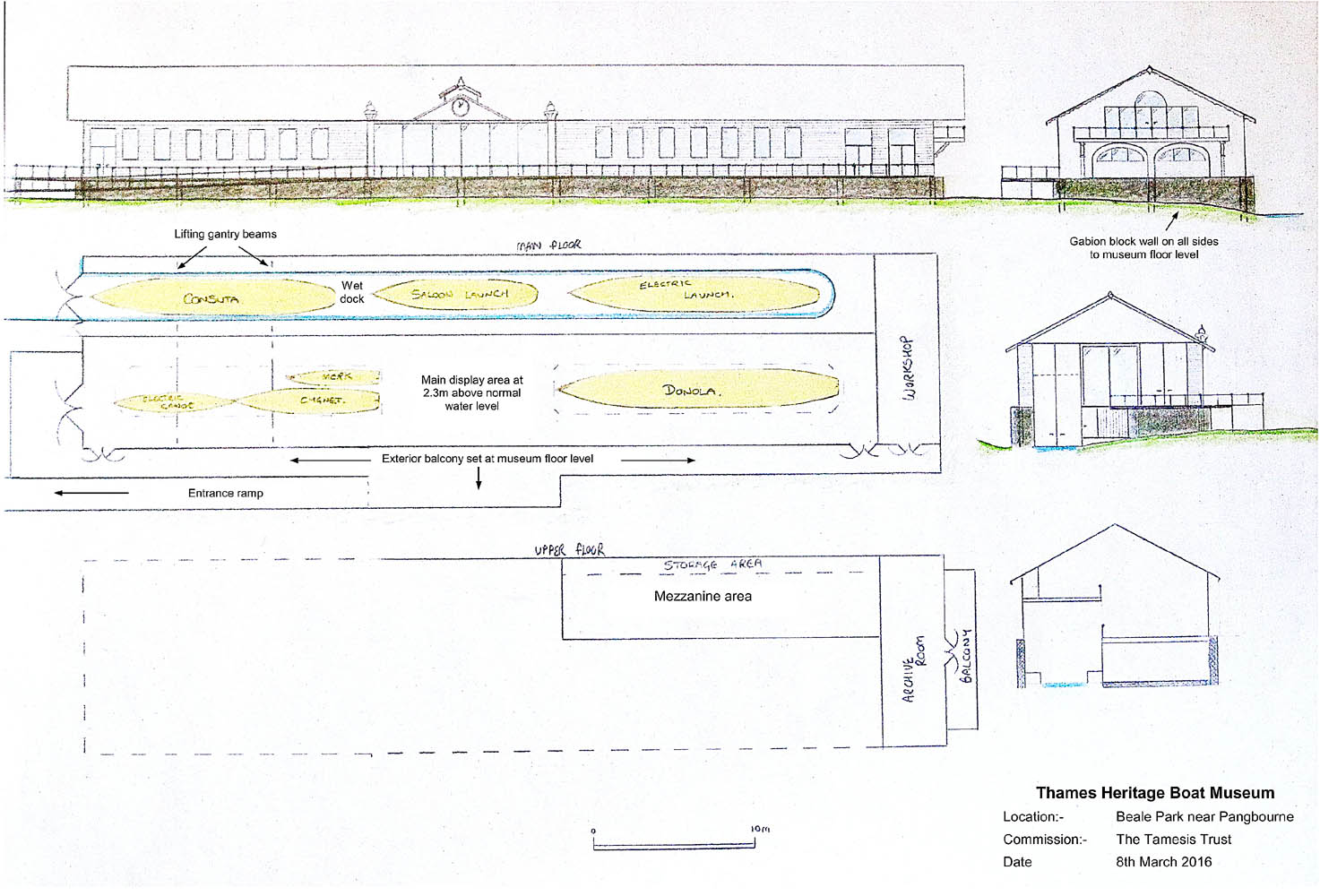 Photo below is a scale model of the museum showing its location by the pond at Beale Park